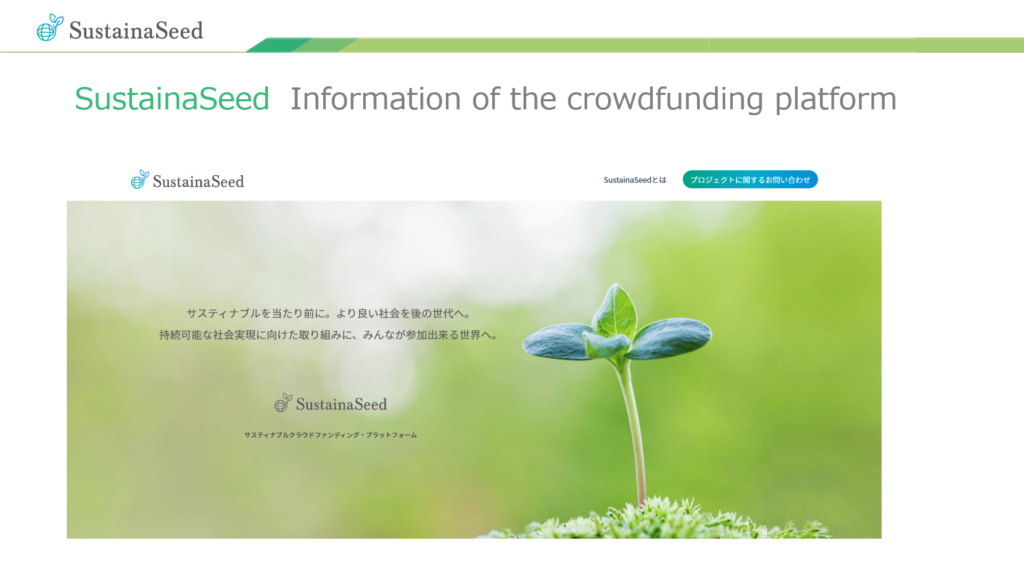 Crowdfunding is a term coined by combining the words "Crowd" and "Funding". It is a system to collect funds from people who agree with the idea and want to support it.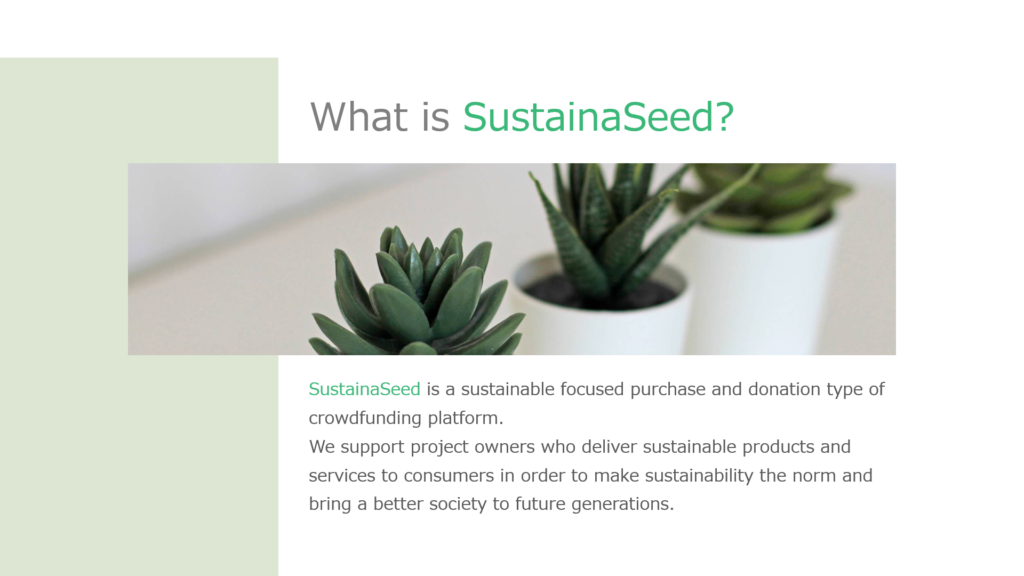 Donation- and purchase-based crowdfunding is a mechanism whereby project owners who wish to contribute to sustainability widely introduce their uses, products or services they intend to develop to their supporters and obtain their support for a set period of time.
At the end of the period, when the project is successful, the project owner will send the committed actions/products or provide services to the supporters.
On SustinaSeed, being related to sustainability is mandatory for the project.
Translated with www.DeepL.com/Translator (free version)